Transit, 2018

A performance project by sound, drawing and language
by Milena Kipfmüller and Katja Pudor

Milena Kipfmüller and Katja Pudor create in Transit a laboratory in order to investigate different ways of spatial and acoustic traces. It is an open proposal for the artists and audience to follow points, places, lines, tones and frequencies (visual and acoustic) referring to how an imaginary space can be crossed and established and/ or how the extensions of its associated edges can be dispersed. Within their artistic agreement they construct and mold the imaginary within a game on parameters.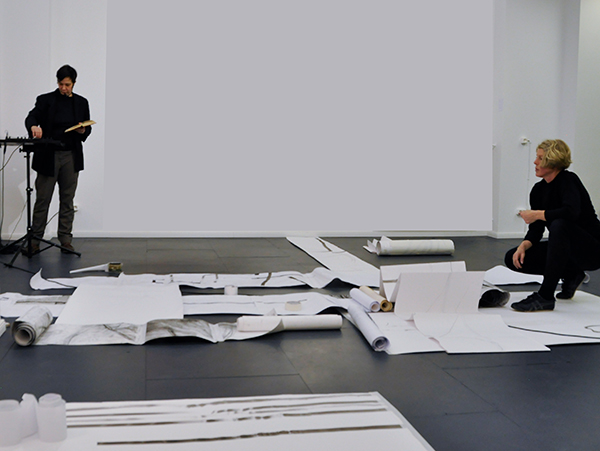 Stills of the (Un)Defining Relations, 2018
a two performance-art event curated by Mica Dvir and Adi Liraz
CIRCLE1 - PLATFORM FOR ART & CULTURE, Berlin
"Communicating Vessels" by Hori Izhaki and Thomas Reul
and "Transit" by Milena Kipfmüller and Katja Pudor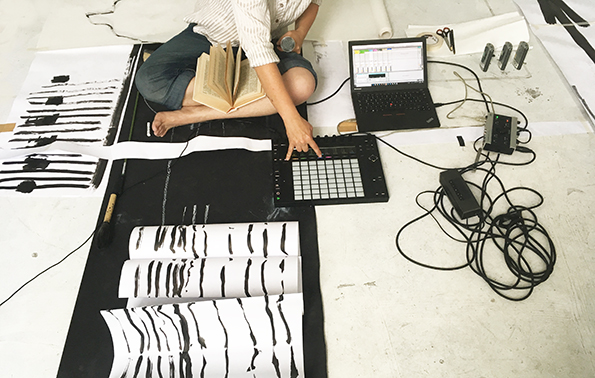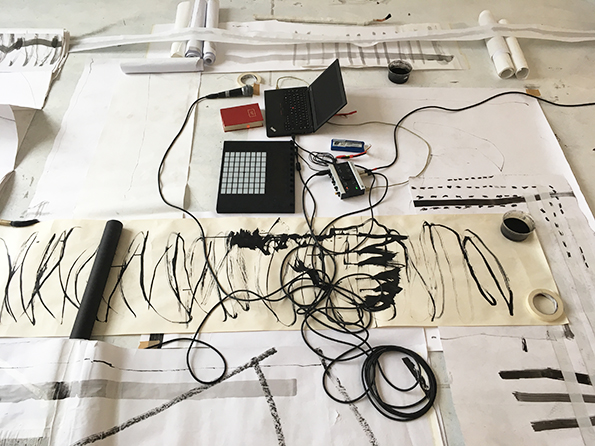 "Transit" by Milena Kipfmüller and Katja Pudor
Studio views