Greenwood
9 Drawings, charcoal or white acrylic on paper
Steiermark, Austria, 2015

Mit einer einfachen Handlungsstruktur habe ich die Wirkweise des Zusammentreffens von Ort (für jedes Papier fand ich einen anderen Ort), Material (Holzkohle, Tinte, Acrylfarbe), den Arbeitsinstrumenten (Pinsel, Feder) und der Zeichnerin, erprobt. Jede Handlung wurde mit der Videokamera aufgezeichnet.
With simply structured actions I explored the meeting point between place (for every piece of paper I found a different place), material (coal, ink, acrylics), work instruments (brushes, feather) and the artist. Every session was recorded by video camera.
Greenwood, Videostills, Steiermark, Österreich, 2015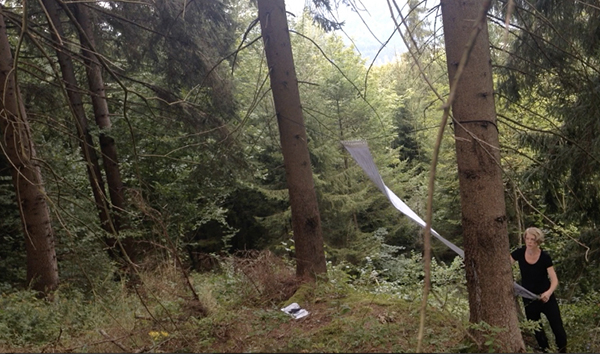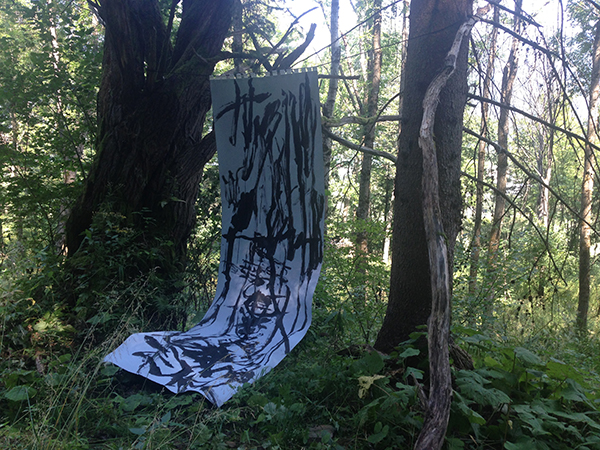 Greenwood, Videostills, Steiermark, Österreich, 2015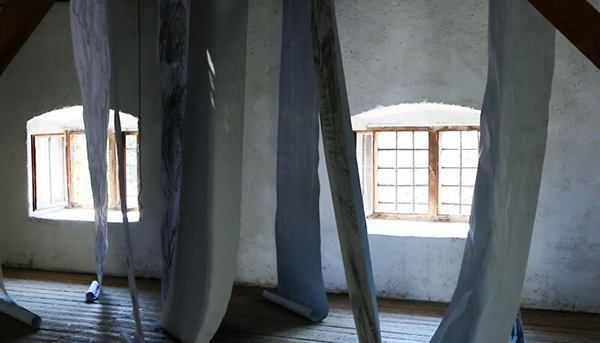 Greenwood, Studio Installation, 2015