N E W S
Haus am Lützowplatz, Studiogalerie, Berlin, 29. August - 20. September 2020

0+255

Opening 28. August 2020, 7pm

Artists: Gabriele Basch I Ursula Döbereiner I Ricarda Hoop I Gesa Lange I Kanta Kimura I Katja Pudor
Andrea van Reimersdahl I Sophia Schama I Tilman Wendland I Paul Wesenberg

Haus am Lützowplatz, Studiogalerie, Lützowplatz 9, 10785 Berlin-Tiergarten
*****************

Schoeler Berlin, Berlin, 19. August - 2. October 2020

20 | 20 100 Jahre Berlin

Opening 19. August 2020, 4 - 7pm

Artists: Acta I Kristin Albrecht I Murshida Arzu Alpana I Silke Bartsch I Hannah Becher I Matthias Beckmann
Thomas Behling I Barbara Eitel I Oliver Ferch I Caty Forden I Ulrike Gerst I Dagmar Gester I Monika Goetz
Andreas Göx I Simone Haeckel I Doris Hinzen-Röhrig I Hyojun Hyun I Petra Karadimas I Jakob Kirchheim
Andreas Koch I Evelyn Kuwertz I Etienne Lafrance, Katja Lang I Suzanna Lauterbach I Maja Linke I Ono Ludwig
mobtik I Diether Münchgesang I Fernando Niño-Sánchez I Thomas Nitz I Sabine Peuckert, Carolyn Prescott
Katja Pudor I Wolfgang Reinke I Benjamin Renter I Susanne Roewer I Karin Sakrowski I Melih Sarigol I Özlem Sariyildiz
Sümer Sayin I Richard Schütz I Silvia Sinha I Ekaterina Skladmann I Erik Smith I Heike Steinweg I Marianne Stoll
Betty Stürmer I Birgit Szepanski I Frans van Tartwijk I Sencer Vardarman I Maria Vedder I Heidi Vogel
Volker Wartmann I Catrin Wechler I Arnd Weider I Secil Yersel I Martin Zellerho and Edgar Zippel

Catalogue presentation, 28. August 2020, 7pm

Schoeler.Berlin, Wilhelmsaue 126 · 10715 Berlin

*****************

Deutscher Künstlerbund, Berlin, 13. March - 26. June 2020

NORTH BY NORTHEAST
Ein zeichnerisch-performativer Dialog, der das Verhältnis von Bewegung, Raum und Zeit durch die Linie neu verortet

Opening 12. March 2020, 7pm
Performances 7-7:30pm Stella Geppert, Reading Deborah Hay, Using the Sky | 8pm Nicole Wendel and Johanna Ackva, CORHYTHM

Artists: Nikolaus Gansterer I Stella Geppert I Katja Pudor I Christian Schellenberger I Nicole Wendel I Saskia Wendland

Artist Talk 30. April 2020, 7pm with Dr. Angela Lammert, Akademie der Künste, Berlin
Opening hours Tue-Fr 2-6pm and by arrangement
Deutscher Künstlerbund, Markgrafenstraße 67, 10969 Berlin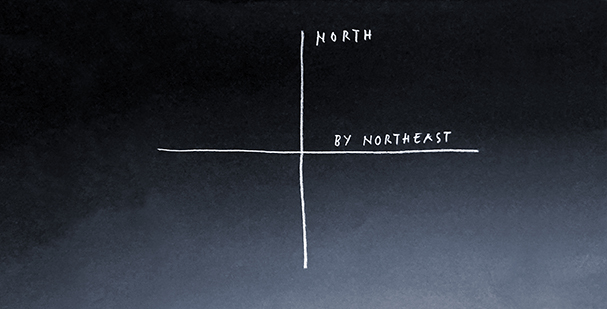 © Saskia Wendland, 2020
*****************
Kreuzberg Pavillon, Berlin, 30. May - 11. June 2020
V I R A L &nbsp E M P A T H
Daily from sunrise to sunset: Dana Engfer with Ulrike Mohr I Miro Zahra I Cheonghye Sophia Lee I Katja Pudor
Daniel Ferstl I Lena Inken Schaefer I Adi Liraz I Judith Karcheter I Max Sudhues I Astrid Busch I Yuki Jungesblut
Dennis Meier I Clara Bahlsen I Installation & Spatial Dramaturgy : Heiko Pfreundt & Lisa Susanne Schorm
Kreuzberg Pavillon, Naunynstraße 53, 10999 Berlin

*****************
KATJA PUDOR
P r o t o c o l s / Distanz Verlag
With essays by Birgit Effinger and Helen Verran
Design by Catrin Sonnabend
Softcover, 80 pages, 60 color images, german / english, 21 × 28 cm, 2020
Publisher → read more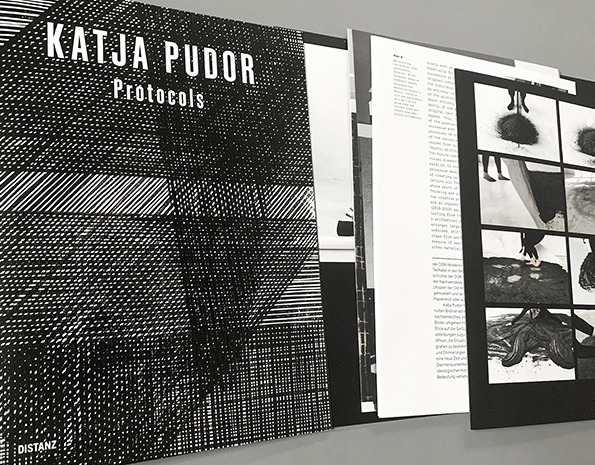 *****************
Semjon Contemporary, Berlin, 8. February - 14. March 2020

CollAge
Opening 7. February 2020, 7pm

Artists: Colin Ardley I Edward Buchanan I Experimental Setup (Kata Hinterlechner und Bosko Gastager) I Dave Großmann I Olaf Hajek I Vanessa Henn I Nataly Hocke I Ib Jorn I Katja Kollowa I Michael Kutschbach I Nanne Meyer
Jan Muche I Henrik U. Müller I Dirk Naguschewski I Christoph Niemann I Marcel Odenbach I Susanne Pomrehn
Thomas Prochnow I Katja Pudor I Ursula Sax I Sophia Schama I Li Silberberg I Marc von der Hocht I Bettina Weiß
and Majla Zeneli




Katja Pudor
The stuff of which the world is made #13, 2020
Collage, different Papers

Semjon Contemporary , Schröderstr. 1, 10115 Berlin
*****************
studio im HOCHHAUS, Berlin, 29. January - 15. April 2020

ALLES III
Opening 28. January 2020, 7pm

studio im HOCHHAUS , Zingster Straße 25, 13051 Berlin

*****************
Villa Skupin, 26.10. - 21.11.2019

On the go I Experiment Druckgraphik 2019
Opening 25. October 2019, 7pm
Performance: Steffi Weismann "Service - ein Videofongespräch" (1996/2019)

Artists: Daniel Ewinger I Tomoko Mori I Katja Pudor
curated by Birgit Effinger



Katja Pudor
Protocols of remembering #1, #5
Vinyl cut on paper, 30 x 24 cm
2019

Graphik-Collegium Berlin e.V. in Zusammenarbeit mit der Kunsthochschule Weißensee Berlin und Kulturring Berlin e.V.
Villa Skupin, John-Sieg-Straße 13, 10365 Berlin
*****************
Haus der Statistik, 18.10. - 29.10.2019

Katja Pudor
Manipulating the Archive #3
Performance 19. October 2019, 4pm

Katja Pudor installs her work "Manipulation the Archive" on 17.10. at the House of statistics. In this state the installation will be seen from the street until October 19. At the beginning of the performance, the exhibition setting changes: the lower becomes the upper. Levels are overdrawn and yellowed to disappear. The space becomes a palimpsest, all traces remain and can be "read" and described again and again..

invited by Anke Völk I L'oiseau présente I The Network of the Independent Berlin Project Spaces and Initiatives collaborates with Haus der Statistik initiative within the framework of pioneer uses.





Katja Pudor, Manipulating the Archive I Performance, 2019



Haus der Statistik, Karl-Marx-Allee 1, 10187 Berlin
*****************
Deutscher Künstlerbund, 16.9. - 11.10.2019

Flüchtige Entwürfe
Opening 15. September 2019, 7pm

Artists of the Deutscher Künstlerbund I Concept: Angelika Richter

The sketch is regarded as a living document, as a reservoir of knowledge and signs, which unites attempt and vision and is thus more topical than ever as an artistic medium.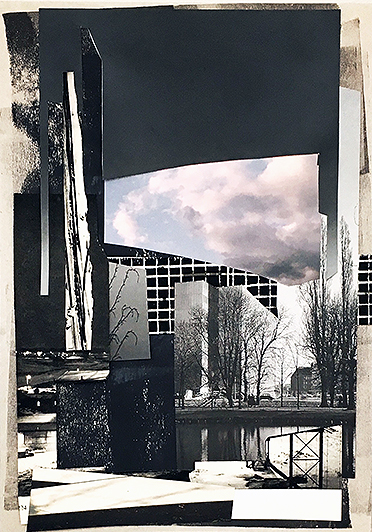 Katja Pudor, Future-proof #19, Collage, mixed media, 2019



Deutscher Künstlerbund, Markgrafenstraße 67, 10969 Berlin
*****************
POP-UP Exhibition at Art Week Berlin, 11. - 15. September 2019

Domizil
Opening 10. September 2019, 7pm

Artists: Menno Aden I Alexandra Baumgartner I Astrid Busch I Bettina Khano I Alanna Lawley I Andrea van Reimersdahl I Andrea Pichl I Katja Pudor I Stefanie Seidl I Alice Stepanek I Wieland Schoenfelder I Sinta Werner
curated by Stefanie Seidl and Andrea van Reimersdahl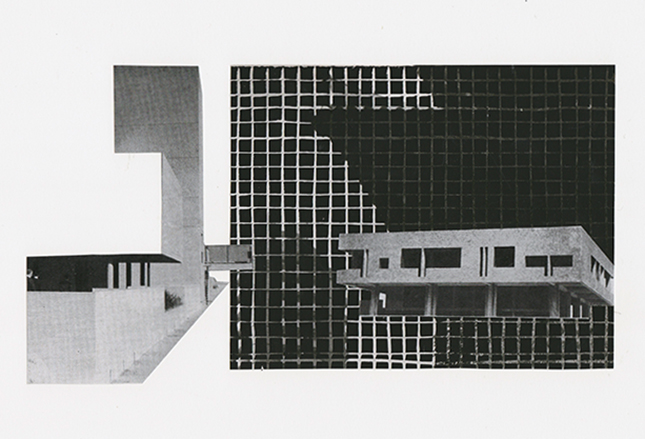 Katja Pudor, Future-proof #2, Collage, mixed media, 2019



Domizil, Linienstrasse 159, 10115 Berlin
*****************
Botschaft / Uferhallen Berlin-Wedding, 16.08. - 01.09.2019

KUNST GEGEN RECHTS
Opening 15. August 2019, 6pm
Finissage 1. September 2019, 6pm

Artists: Ulf Aminde I Antje Blumenstein I Martin Böttger I Theo Boettger I Benedikt Braun I Jan Brokof I Joanna Buchowska I Jessica Buhlmann I Christian Claus I DAG I Stefan Draschan I Thomas Draschan I Carsten Fock I Moritz Frei I Heike Gallmeier I Jürgen Grewe I Marc Gröszer I Christian Henkel I Thibaut Henz I Marc Jung I Sebastian Jung I Anne Krausz I Annekatrin Lemke I Lorenz Lindner I Sandra Meisel I Rainer Neumeier I Tommy Neuwirth I Sonja Ofen I Egle Otto I Katja Pudor I Manfred Peckl I Hannu Prinz I Inken Reinert I Cornelia Renz I Tanja Rochelmeyer I Sophia Schama I Schroeter und Berger I Anja Schwörer I Heidi Sill I Christian Werner
curated by Dirk Teschner

Panel discussion 31. August 2019, 5:30pm
Light in the dark forest.
How political does art have to be? What can art do against right-wing radicalism, anti-Semitism and racism? What possibilities of intervention does it have? How do we deal with rights in the art scene?
Ulf Aminde (Artist, Herkesin Meydan? - Platz Für Alle), Antje Blumenstein (Artist, Uferhallen Berlin), Silke Hohmann (Magazine Monopol), Heidi Sill (Artist, Speaker bbk berlin), Thomas Draschan (Artist, Botschaft Berlin) Schroeter und Berger (Designer), Raul Walch (Artist, DIE VIELEN), Moderation: Sonja Lau (Curator, Author)

Botschaft, Uferhallen, Uferstraße 8-11, 13357 Berlin

*****************
Pavillon am Milchhof, 15.-18. August 2019

verve
Opening 14. August 2019, 7pm

Artists: Antje Blumenstein I Dirk Krecker I Alain Biltereyst I Hannu Prinz I Katja Pudor I Fiene Scharp
curated by DAG

Pavillon am Milchhof, Schwedter Straße 232, 10435 Berlin

*****************
Turbinenhalle am Stienitzsee, 23. June 2019, 3pm




Broken down lines
Performance by Katja Pudor
Paper, ink and different brushes

invited by Claudia Busching / ENDMORÄNE _Ortsbezogene Kunstprojekte
UNTER STROM _Exhibition: 22. Juni - 7. Juli 2019
Ehemalige Turbinenhalle am Stienitzsee, Rüdersdorf 15378, Berliner Str. 13, Germany
*****************
Errant Sound Projektraum Berlin, 2. - 14. June 2019

to put on paper
Opening 1. June 2019, 3pm
Finissage 14. June 2019, 7pm




Artists: Mario Asef I Michael Bause I Anke Becker I Matthias Beckmann I Betty Böhm I Theo Boettger I Antje Blumenstein
Claudia Busching I DAG I Dana Engfer I Heike Gallmeier I Kathrin Ganser I Anne Gathmann I Jürgen Grewe I Inken Hilgenfeld I Ruth Hommelsheim I Birgit Hölmer I Franziska Hünig I Kanako Ishii I Gabriella Klein I Pauline Kraneis I Aliki Krikidi Katharina Lüdicke I Frank Maier I Ulrike Mohr I Inken Reinert I Cornelia Renz I Andrea van Reimersdahl I Sophia Schama I Fiene Scharp I Susanne Schirdewahn I Claudia Schoemig I Richard Schütz I Michael Schultze I Anton Schwarzbach I Nada Sebestyen I Elisabeth Sonneck I Sarah Straßmann I Max Sudhues I Attilio Tono I Dorit Trebeljahr I Andrea Übelacker I Véronique Verdet I Anke Völk I Nicole Wendel I Markus Willeke I Gloria Zein I Majla Zeneli I Sandra Zuanovic // invited by Katja Pudor
Errant Sound Project Space Rungestraße 20, 10179 Berlin
*****************
L'oiseau présente as a guest at Cubiculum, 19. - 2. June 2019

All-In
Opening 18. May 2019

Artists: Kirstin Arndt I Clara Brörmann I Emmanuelle Castellan I Janine Eggert I Franziska Furter I Christine de la Garenne I Myriam Holme I Sibylle Jazra I Jasmine Justice I Delia Keller I Shila Khatami I Katja Pudor I Haleh Redjaian
Giovanna Sarti I Zuzanna Skiba I Nicola Stäglich I Agnieszka Szostek I Anke Völk I Michaela Zimmer

Cubiculum, Lottumstraße 3, 10119 Berlin

*****************
CLB, contemporary art, cultural studies, and urbanism, Berlin, 18. - 26. May 2019

the horizon looks different from afar. II
Opening 17. May 2019, 7pm

pilote: Betty Böhm I Kathrin Ganser I Carla Mercedes Hihn I Katja Pudor I Sarah Straßmann





Katja Pudor, Paper, ink, different brushes, 2019



CLB _project space for contemporary art, cultural studies, and urbanism, Prinzenstraße 84.2, 10969 Berlin
*****************
Kunstpunkt, Galerie für zeitgenössische Kunst, Berlin, 26. April - 17. May 2019

Prolog X9 _Versuch und Irrtum - Release and Exhibition
Opening 25. April 2019, 7pm
Prolog - Heft für Zeichnung und Text
Kunstpunkt, Galerie für zeitgenössische Kunst, Schlegelstraße 6, 10115 Berlin

*****************
Meinblau, Berlin, 1. - 17. March 2019

0+255 Gruppenausstellung
Opening 28. February 2019, 7pm




0+255

Meinblau, Christinenstraße 18-19, 10119 Berlin
*****************
Kunstquartier Bethanien / Studio 1, Berlin, 8. - 10. March 2019

the horizon looks different from afar.
Opening 7. March 2019, 7pm

pilote: Betty Böhm I Selket Chlupka I Kathrin Ganser I Carla Mercedis Hihn
Katja Pudor I Sarah Strassmann I Attilio Tono I Valentina Torrado

Program:
Saturday, 9 March 2019, 4 pm:
Performance "Manipulating the Archive", by Katja Pudor (40 min)





Katja Pudor, Manipulating the archive, installation, mixed media, 2019



Kunstquartier Bethanien, Mariannenplatz 2, 10997 Berlin
*****************
Scotty, Berlin, 16. February - 30. March 2019

Der Schein der Dinge
Opening 15. February 2019, 7pm

Artists: Astrid Busch I Jesse Farber I Christa Fülbier I Kati Gausmann I Francisca Gomez I Rainer Gottemeier
Carola Grimm I Jan Klopfleisch I Pauline Kraneis I Ute Lindner I Anja Majer I Nikolai Marcinowski I Manfred Miersch
Katja Pudor I Christoph Rodde I Michaela Schwarz-Weismann I Zuzanna Skiba I Nicola Stäglich I Michael Strasser
Marc von der Hocht I Sybilla Weisweiler I Dana Widawski

SCOTTY , Projektraum für zeitgenössische Kunst und experimentelle Medien
Oranienstr. 46, 10969 Berlin